2009 The Silfen Forum
"After the Fall: A World Transformed?"
Does the current financial crisis, as George Soros recently argued, require a "new way of thinking about how markets work"?
Or is the recent economic downturn an extraordinarily painful recession, but at its core nothing fundamentally more than a normal stage of an economic boom-to-bust cycle?
In the wake of investment firm and bank failures, stock market declines, and staggering job losses, governments around the globe have taken actions with major ramifications for the markets. The United States government has approved nearly $1 trillion in relief programs and bailouts to shore up the economy. In the United Kingdom, Prime Minister Gordon Brown announced that his government will unveil a second bank bailout which builds on a previous £37 billion relief program.
Does the scale of the current economic contraction, along with the unprecedented decisions of governments to nationalize industries and make other direct investments in the private sector, herald a "new era" defined by fundamental, lasting, and as yet not fully understood changes in the world economy?
The Inaugural David and Lyn Silfen University Forum, hosted by Penn President Amy Gutmann, brings together distinguished Penn faculty with expertise in business, economics, politics, law, and history to answer the question: Has our economic world fundamentally and permanently changed? And if so, what will the new world economic order look like? The panel members also explore the causes of the economic downturn and its short- and long-term impacts on the world in which we live.
Press release:  Penn President Amy Gutmann and Penn Experts to Discuss the Economic Crisis and Its Aftermath at University-Wide Forum
2009 Panelists
The panelists of this David & Lyn Silfen University Forum include Amy Gutmann, Jennifer Amyx, Harold Cole, Don Kettl, Richard Marston and David Skeel. Please see their biographies below.
Amy Gutmann, moderator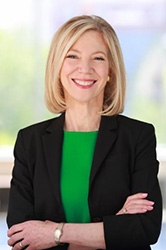 Amy Gutmann became the eighth president of the University of Pennsylvania on July 1, 2004. She has become a prominent national advocate for equity in higher education, and advises the U.N. Secretary General on a range of global issues, including academic freedom, mass migration, international development, and the social responsibilities of universities.
An eminent political scientist and philosopher on ethics, justice theory, deliberative democracy, and democratic education, Gutmann currently is the Christopher H. Browne Professor of Political Science at Penn, with secondary faculty appointments in Philosophy, Communication, and Education.
Gutmann's books include Why Deliberative Democracy? (2004 with Dennis Thompson), Identity in Democracy (2003), Democratic Education (revised edition, 1999), and Democracy and Disagreement (1996, with Dennis Thompson). She is a fellow of the American Academy of Arts and Sciences and the National Academy of Education, and a W.E.B. DuBois Fellow of the American Academy of Political and Social Science.
Jennifer Amyx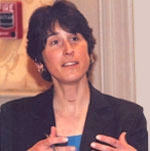 Jennifer Amyx is Assistant Professor of Political Science at the University of Pennsylvania. Her work focuses on the political economy of East Asia, with a particular emphasis on the politics of financial regulation and reform in Japan and on regional financial cooperation initiatives in East Asia since the 1997-98 Asian Financial Crisis. Her book, Japan's Financial Crisis: Institutional Rigidity and Reluctant Change was awarded the 2005 Masayoshi Ohita Memorial Prize.
As an International Affairs Fellow at the Council on Foreign Relations (CFR) in 2005-06, Amyx worked in Tokyo on projects commissioned by Japan's Ministry of Finance (MOF) and by the ASEAN+3 Finance Ministers and also worked in Washington, DC in the East Asia Division at the US Department of the Treasury. Amyx has also held a number of visiting scholar positions at institutions in Japan, Australia and the US.
Harold Cole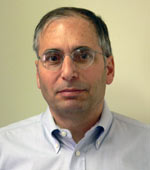 Harold Cole is Professor of Economics at the University of Pennsylvania. He has also served as Professor of Economics at the University of California, Los Angeles, senior economist and director of the Institute for Empirical Macroeconomics at the Federal Reserve Bank of Minneapolis, consultant to the World Bank and the Federal Reserve Bank of Philadelphia, and visiting scholar at the International Monetary Fund. A scholar of macroeconomics and international finance, he has researched the Great Depression, incomplete markets and risk sharing, sovereign default, and the interaction of social institutions and economic decisions.
Don Kettl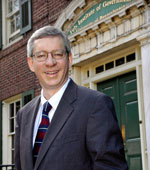 Donald F. Kettl is Robert A. Fox Leadership Professor at the University of Pennsylvania, where he is on the faculty of the Department of Political Science. He is also a nonresident senior fellow at the Brookings Institution. Among his books are The Next Government of the United States: Why Our Institutions Fail Us and How to Fix Them (2008), System under Stress: Homeland Security and American Politics (2007), and The Global Public Management Revolution (2005). He has twice won the Louis Brownlow Book Award of the National Academy of Public Administration for the best book published in public administration.
In 2008, Kettl won the American Political Science's John Gaus Award for a lifetime of exemplary scholarship in political science and public administration. Kettl has consulted broadly for government organizations at all levels, in the United States and abroad, and he is a regular columnist for Governing magazine, which is read by state and local government officials around the country.
Richard Marston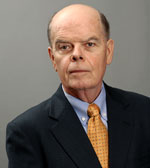 Richard Marston is James R.F. Guy Professor of Finance and Economics at the Wharton School of the University of Pennsylvania. He is also Director of the George Weiss Center for International Financial Research at Wharton.
Marston holds an AB from Yale University, a B Phil from Oxford University, and a PhD from the Massachusetts Institute of Technology. He is also a research associate of the National Bureau of Economic Research, a member of several journal editorial boards, and has been visiting professor or scholar at over a dozen foreign schools including Essec in France, LBS in London, and Sasin Institute in Thailand.
Marston's research interests have recently centered on exchange rate pass-through and exposure, foreign exchange risk management, and international asset pricing.
David Skeel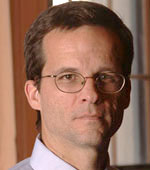 David Skeel is the S. Samuel Arsht Professor of Corporate Law at the University of Pennsylvania. He is the author of Icarus in the Boardroom and Debt's Dominion: A History of Bankruptcy Law in America, as well as numerous articles and other publications.
Skeel has been interviewed on Nightline, Chris Matthews' Hardball (MS-NBC), National Public Radio, and Marketplace, among others, and has been quoted in The New York Times, The Wall Street Journal, Washington Post and many other publications.
Skeel has twice received the Harvey Levin award for outstanding teaching, as selected by a vote of the graduating class as well as the University's Lindback Award for distinguished teaching. In addition to corporate law and bankruptcy, Skeel also writes on sovereign debt, law and religion, and poetry and the law.