2015 The Silfen Forum
"Silfen Forum and Gala Celebration of Penn in China"
The relationship between China and the United States has never been more important to world peace, prosperity, and politics.
Nothing less than their own domestic wellbeing and that of the world depends on the ability of these two great powers to effectively cooperate—and compete—in addressing the global challenges of economic stability, social and industrial development, terrorism, geopolitical and military competition, and other major issues facing the global community.
Each of the Silfen Forum participants brings a wealth of insight and experience to Sino-U.S. relations, global geopolitics, international finance, entrepreneurship, higher education, and technological innovation.
In a wide-ranging conversation with Penn President Amy Gutmann, the Silfen Forum participants focus on the centrality of China and the United States in shaping political, economic, technological, and social developments in the Asia-Pacific sphere—and globally—in the 21st Century. Together, they explore the strategic dimensions of Sino-U.S. relations and emerging areas of cooperation in business, technology, finance, and higher education that have the potential to enhance mutual understanding and cooperation between the United States and China.
The Silfen Forum also highlights how higher education and the ever-increasing cross-cultural exchange of scholars, students, and knowledge play an essential role in promoting greater understanding, cooperation, and partnership in solving some of the biggest challenges of our time.
2015 Panelists
The panelists of this David & Lyn Silfen University Forum include Amy Gutmann, Howard Marks, General Colin Powell (Ret.), Zhang Xin, Li Zhaoxing. Please see their biographies below.
Amy Gutmann, moderator
President and Christopher H. Browne Professor of Political Science in the School of Arts and Sciences and Professor of Communication in the Annenberg School for Communication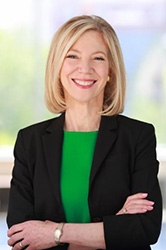 As the 8th President of the University of Pennsylvania (2004— ), Dr. Amy Gutmann is a national leader in increasing access to higher education and integrating knowledge to maximize creativity and innovation. Dr. Gutmann developed Penn's no-loan guarantee for undergraduates, which has become a national model. She has dramatically expanded Penn's contribution to employment, innovation, and economic development in the city and state and pushed Penn to the forefront in civic engagement, exemplified by the creation of Penn Park, a 24-acre urban oasis connecting the campus to the city which opened in 2011.
Under Dr. Gutmann's leadership, the University completed its largest, most successful campaign ever, Making History, and has dramatically broken down barriers across academic disciplines, invigorating the intellectual climate for both faculty and students.
She has published widely on the value of education and deliberation in democracy, on the importance of access to higher education and health care, and on the essential role of ethics—especially professional and political ethics—in public affairs. She continues to be an active scholar as Penn's President, publishing her sixteenth book, The Spirit of Compromise: Why Governing Demands It and Campaigning Undermines It (with Dennis Thompson) in May 2012.
Dr. Gutmann is a founding member of the Global Colloquium of University Presidents, which advises the Secretary General of the U.N. on a range of issues, including the social responsibility of universities. Gutmann has won the Harvard University Centennial Medal (2003), Carnegie Corporation Academic Leadership Award (2009), and was named by Newsweek one of "150 Women Who Shake the World" (2011). She is an elected member of the American Philosophical Society, the American Academy of Arts and Sciences, the National Academy of Education, and is a W.E.B. DuBois Fellow of the American Academy of Political and Social Science. In May 2012, she received an honorary Doctor of Laws from Columbia University.
Appointed in 2009 by President Barack Obama, Dr. Gutmann chairs the Presidential Commission for the Study of Bioethical Issues. She also serves on the National Commission on the Humanities and Social Sciences and the Boards of the National Constitution Center, the Carnegie Corporation and the Vanguard Group.
Dr. Gutmann graduated magna cum laude from Harvard-Radcliffe College, earned her master's degree in Political Science from the London School of Economics, and her doctorate in Political Science from Harvard.
Howard Marks
Co-Chairman, Oaktree Capital Management LLC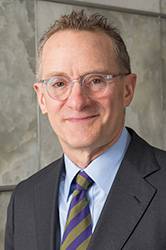 Howard Marks (W'67) is Co-Chair of Oaktree Capital Management, LLC. He worked in Citibank's Investment Research Department as a security analyst and unit head from 1969 through 1975, and as Director of Research from 1975 until 1978. In that year, he shifted from research to portfolio management, organizing Citicorp's first activities in convertible securities and high yield bonds and establishing its high-yield credit-analysis department. From 1985 to 1995, Mr. Marks was employed at the TCW Group, Inc., where he became Chief Investment Officer for Domestic Fixed Income at the Trust Company of the West and President of TCW Asset Management Company, its largest affiliate. In April 1995, he departed TCW to found Oaktree, which manages more than $100 billion for institutional and individual investors. Mr. Marks received a BS in Economics with a major in Finance from the Wharton School in 1967, and an MBA in Accounting and Marketing from the Graduate School of Business of the University of Chicago in 1970.
Marks is a Chartered Financial Analyst, a Chartered Investment Counselor, and a member of the New York Society of Security Analysts. He also serves on the Investment Committee of the Edmund Safra Foundation. He is a trustee of the Metropolitan Museum of Art and Mt. Sinai Hospital, and he serves on the Investment Committees of the Edmund Safra Foundation and The Met.
At Penn, Mr. Marks chaired the Trustees' Investment Board from 2000-2010 and was an active and longtime member of the Southern California Regional Advisory Board (SCRAB). Mr. Marks is an Emeritus Trustee at the University of Pennsylvania. He established the Howard S. Marks Term Scholarship in 1992 and permanently endowed the scholarship with another gift in 1998, thus providing renewable scholarships to Wharton undergraduates.
In 2006, Mr. Marks and his wife, Nancy, made an additional gift, which extended the Howard S. Marks Scholarships, originally limited to Wharton students, to undergraduates in any of Penn's four undergraduate schools and increased the size of the annually renewable grants. As part of this gift, Mr. Marks also endowed the Marks Family Writing Center, part of the University's Critical Writing Program. Finally, Mr. Marks endowed the Howard Marks Professorship in Economic History in the School of Arts and Sciences to ensure that students learn economic history so as not to repeat past mistakes.
General Colin Powell (Ret.)
Former U.S. Secretary of State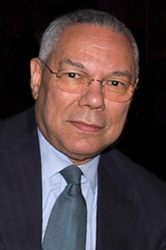 For over fifty years, General Colin L. Powell, USA (Ret.) has devoted his life to public service. Having held senior military and diplomatic positions across four presidential administrations, Powell's deep commitment to democratic values and freedom has been felt throughout the world.
The son of Jamaican immigrants, Powell was born in Harlem in April 1937 and was raised in the South Bronx. He was educated in the New York City public schools and after graduating from Morris High School attended the City College of New York where he earned a Bachelor of Science degree in Geology. It was not until he joined the Army ROTC program at CCNY that he discovered his calling and launched his military career. He received a commission as an Army second lieutenant upon graduation in 1958 and went on to serve in the United States Army for 35 years, rising to the rank of Four- Star General.
From 1987 – 1989 Powell served as President Ronald Reagan's National Security Advisor. He served from 1989 – 1993 as Chairman of the Joint Chiefs of Staff for both President George H.W. Bush and for President Bill Clinton, and was not only the youngest officer and first ROTC graduate to ever serve in the position but also was the first African American to do so. During his time as Chairman, he oversaw 28 crises to include the Panama intervention of 1989 and Operation Desert Storm in the victorious 1991 Persian Gulf War.
Under President George W. Bush, Powell was appointed the 65th Secretary of State and was unanimously confirmed by the U.S. Senate. As Secretary of State, he led the State Department in major efforts to address and solve regional and civil conflicts—in the Middle East, Sudan, Congo and Liberia, in the Balkans, Cyprus, Haiti, Northern Ireland, Afghanistan and Iraq and elsewhere. In all areas, he used the power of diplomacy to build trust, forge alliances and then help transform these unstable regions into areas where societies and cultures have the potential to prosper. He also worked at the forefront of American efforts to advance economic and social development worldwide.
Among the many U.S. Military awards and decorations Powell has received are the Defense Distinguished Service Medal (with 3 Oak Leaf Clusters), the Army Distinguished Service Medal (with Oak Leaf Cluster), Defense Superior Service Medal, Legion of Merit (with Oak Leaf Cluster), Soldier's Medal, Bronze Star Medal and the Purple Heart. His civil awards include two Presidential Medals of Freedom, the President's Citizens Medal, the Congressional Gold Medal and the Secretary of Energy Distinguished Service Medal. In addition, he has also received awards from over two-dozen countries to include a French Legion of Honor and an honorary knighthood bestowed by H.M. Queen Elizabeth II of Great Britain.
Powell is the Chair of the Board of Visitors of the Colin Powell School for Civic and Global Leadership at his alma mater, the City College of New York (CCNY). The Powell School was inaugurated May of 2013 and stands alongside CCNY's other premiere named schools.He is the Founder and Chairman Emeritus of the America's Promise Alliance, dedicated to forging a strong and effective partnership alliance committed to seeing that children have the fundamental resources they need to succeed.
Powell is a strategic limited partner at Kleiner Perkins Caufield & Byers, the renowned Silicon Valley venture capital firm. He serves on the Board of Directors of Bloom Energy, an alternative energy company that provides unique on-site power generation systems utilizing an innovative new fuel cell technology. In March of 2014, he joined the Board of Directors of Salesforce.com, the world's largest provider of Cloud-based customer relationship management software.
Powell is the Chairman of the Advisory Board of Leeds Equity Partners, a private equity firm focused on investments in the education, training, information and business services industries. He is also Chairman of the Eisenhower Fellowships, a cross-cultural program for emerging international leaders. Powell is a member of the Board of Directors of the Council on Foreign Relations. He is on the Executive Leadership Cabinet of the Martin Luther King, Jr. Memorial and is the Honorary Chairman of the education center for the Vietnam Veterans Memorial. He also serves on the board of the Smithsonian Institute's African American Museum of History and Culture.
His autobiography, My American Journey, was a best seller and has been published in more than a dozen different languages. Powell's second book, It Worked for Me (May, 2012), was an instant New York Times best seller and reveals the lessons that shaped his life and career.
Powell is married to the former Alma Vivian Johnson of Birmingham, Alabama. They live in McLean, Virginia and have three children and four grandchildren.
Zhang Xin
CEO and Co-Founder, SOHO China Ltd.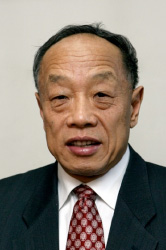 Zhang Xin co-founded SOHO China in 1995. As CEO, she has led the company to become one of the largest developers of prime office real estate in China. SOHO China has developed over 5.5 million square meters (60 million square feet) in projects in Beijing and Shanghai. Her collaborations with world-renowned architects have resulted in iconic landmark buildings that transformed Chinese skylines.
Zhang Xin was born in Beijing in 1965 and moved to Hong Kong at the age of 14, where she worked as a factory girl for five years. Determined to pursue higher education, she made her way to England. She earned a Bachelor's degree in Economics from Sussex University and a Master's degree in Development Economics from Cambridge University.
After working in investment banking at Goldman Sachs and Travelers Group, she returned to Beijing to co-found SOHO China with her husband Pan Shiyi. In 2007, SOHO China was successfully listed on the Stock Exchange of Hong Kong. It raised proceeds of USD $1.9 billion, Asia's largest office IPO to date. The company has since grown to a multi-billion dollar business, while Zhang Xin and Pan Shiyi have become China's foremost entrepreneurial power couple.
Zhang Xin's rags-to-riches story has embodied the rise of China's entrepreneurship, earning her prestige internationally. She sits on the Global Board of Advisors at the Council on Foreign Relations, and is also a member of the Harvard Global Advisory Council. Active on Weibo, China's "twitter", where she has more than 9.5 million followers, Zhang Xin frequently shares her views on business, current affairs and architecture.
Zhang Xin is deeply involved in philanthropy. In 2005 she and her husband Pan Shiyi established the SOHO China Foundation, a charity organization that promotes education to alleviate poverty. In 2014, the Foundation launched the SOHO China Scholarships, a USD $100 million initiative providing financial aid for Chinese students at leading international universities. Gift agreements totaling USD $25 million have already been signed with Harvard and Yale University.
Li Zhaoxing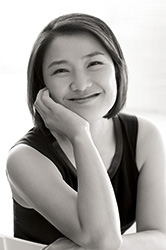 Former Minister of Foreign Affairs, China
1967-1968: staff member at the Chinese People's Institute of Foreign Affairs (CPIFA).
1968-1970: working in Lishi, Shanxi Province, Shanggao, Jiangxi Province, and Shantou Niutianyang Farm of the Guangzhou Military District.
1970-1998: staff member & Attaché at the Chinese Embassy to Kenya; Attaché, Third Secretary & Deputy Division Director of the Information Department of the Ministry of Foreign Affairs; First Secretary at the Chinese Embassy to Lesotho; Deputy Director in general & Director in general of the Information Department of the Ministry of Foreign Affairs; Spokesman & Assistant Minister of the Ministry of Foreign Affairs; Representative & Ambassador Extraordinary and Plenipotentiary of the Chinese Permanent Mission to the United Nations; and Vice-Minister of the Ministry of Foreign Affairs.
1998-2001: Chinese Ambassador to the United States.
2001-2003: Party Secretary & Deputy Minister of the Ministry of Foreign Affairs.
2004-2007: Minister of the Ministry of Foreign Affairs
2008-2013: Chairman of the Foreign Affairs Committee of the 11th National People's Congress. Currently. Honorary President of CPIFA, President of the Chinese Public Diplomacy Association, President of the China Association for International Friendly Contact.