2012 The Silfen Forum
"Is America Broken? A Conversation on the 2012 Elections and Beyond"
Is America broken?
With unemployment at persistently high levels, instability in the financial markets, a polarized politics where campaigning dominates governing—the failure of the Congressional supercommittee to forge a bipartisan agreement being only one example—these are tough times for our nation and the American people.
America has certainly weathered its share of major crises: a fight for independence, civil war, two world wars, the Great Depression, and numerous other boom-and-bust economic cycles. But recognizing that things have been—and could be—worse is hardly cause for comfort. The American people certainly do not feel comforted or comfortable with how their political representatives are handling the current situation. The President and the Congress are receiving record low approval ratings; three-quarters of people believe the nation is on the wrong track; and the Tea Party and "Occupy" movements have garnered strong support across the country. For the first time on record, a majority of U.S. citizens do not believe in "American exceptionalism."
Will the United States emerge stronger from these political and economic hardships? Or is the majority correct in thinking that conditions in the U.S., and its relation to the world, have changed in ways that are likely to lead to the nation's decline? Do America's politicians and its political system have the ability to make the difficult decisions necessary to respond to the most consequential contemporary challenges? Are U.S. corporations and businesses, schools, and universities capable of providing all Americans with the opportunities they want and need to live productive and fruitful lives, including the life of a well-informed and engaged democratic citizen?
In short: Is America a nation in decline—or are its brightest days still ahead? Nothing less than the answer to this question is at stake in the 2012 election and beyond, for the future of the United States, its citizens, and the world.
Penn President Amy Gutmann and a distinguished group of political experts confront this question—along with the greatest political and economic challenges facing the United States—as it heads toward the 2012 election and as they ask: Is America broken?
2012 Panelists
The panelists of this David & Lyn Silfen University Forum include Amy Gutmann, Charles Blow, John Lapinski, Peggy Noonan, Ed Rendell and Alan Simpson. Please see their biographies below.
Amy Gutmann, moderator
President, University of Pennsylvania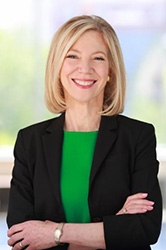 As President of the University of Pennsylvania, Dr. Amy Gutmann has significantly expanded the number of low-income students attending the University, making Penn the largest university to establish a no-loan guarantee that has become a national model. She pushed Penn to the forefront in civic engagement, exemplified by the creation of Penn Park, a 24-acre urban oasis that now connects the campus to Center City Philadelphia.
Gutmann has published widely on the value of education and deliberation in democracy, on the importance of access to higher education and health care, on "the good, the bad and the ugly" of identity politics, and on the essential role of ethics—especially professional and political ethics—in public affairs. She will publish her sixteenth book, The Spirit of Compromise: Why Governing Demands It and Campaigning Undermines It (with Dennis Thompson), in May 2012.
Appointed in 2009 by President Barack Obama, Gutmann chairs the Presidential Commission for the Study of Bioethical Issues. Gutmann graduated magna cum laude from Harvard-Radcliffe College, earned her master's degree in Political Science from the London School of Economics and her doctorate in Political Science from Harvard University.
Charles Blow
The New York Times Columnist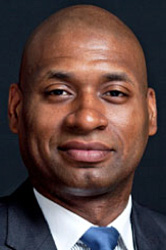 Charles M. Blow is The New York Times' visual Op-Ed columnist. Mr. Blow joined The New York Times in 1994 as a graphics editor and quickly became the paper's graphics director, a position he held for nine years. In that role, he led The Times to a best of show award from the Society of News Design for the Times' information graphics coverage of 9/11, the first time the award had been given for graphics coverage. He also led the paper to its first two best in show awards from the Malofiej International Infographics Summit for work that included coverage of the Iraq war. Mr. Blow went on to become the paper's Design Director for News before leaving in 2006 to become the Art Director of National Geographic Magazine. Before coming to The Times, Mr. Blow had been a graphic artist at The Detroit News.
Mr. Blow graduated magna cum laude from Grambling State University in Louisiana, where he received a B.A. in mass communications. He lives in Brooklyn with his three children.
John Lapinski
Associate Professor of Political Science, University of Pennsylvania and NBC News Analyst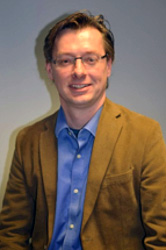 John Lapinski is an Associate Professor of Political Science at the University of Pennsylvania. He also works in the Elections Unit at NBC News. He has taught and written about Congressional lawmaking, American national institutions, American political development, presidential and congressional elections, and quantitative methods.
Professor Lapinski's research has appeared in the American Journal of Political Science, Perspectives on Politics, the Journal of Politics, and the British Journal of Politics. He has been supported by the National Science Foundation, the Russell Sage Foundation, where he was a Resident Fellow for the 2004-05 academic year, the Dirksen Congressional Center, and the Institution for Social and Policy Studies at Yale University.
In his project, The Substance of Representation: Congress, American Political Development and Lawmaking, Lapinski aims to better understanding how lawmaking works in the United States. He argues that the turn away from policy substance in Congressional studies over the past two decades has seriously impeded our understanding of the lawmaking process in the United States.
Peggy Noonan
The Wall Street Journal columnist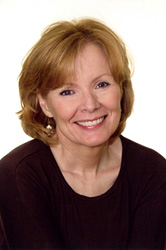 Peggy Noonan is a widely admired columnist for The Wall Street Journal and the best selling author of eight books on American politics, history and culture.
In 2008 The National Journal dubbed Noonan's political column indispensable to an understanding of the presidential year, and Forbes Magazine called her column "principled, perceptive, persuasive, and patriotic." Noonan's essays have appeared in TIME, Newsweek, The Washington Post and other publications, and she provides frequent political commentary on television.
Peggy Noonan's most recent book, Patriotic Grace, published by Collins in 2008, is written in the pamphleteering tradition of Tom Paine's Common Sense, and is a call for a more elevated national politics. Her collection of post-9/11 Wall Street Journal columns, A Heart, a Cross and a Flag, was published by Free Press in 2003.
Noonan was a special assistant to President Ronald Reagan from 1984 to 1986. In 1988 she was chief speechwriter for Vice President George H. W. Bush when he ran for the presidency. She holds honorary doctorates from Miami University, St. John Fisher College, University of Portland, Adelphi University, St. Francis College, Ave Maria University, and her Alma Mater, Fairleigh Dickinson University.
Ed Rendell
Former Philadelphia Mayor and Pennsylvania Governor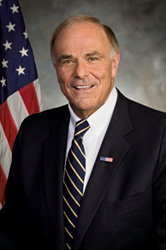 After 34 years of public service, including 24 years as an elected official, Governor Ed Rendell continues to pursue the same issues he was passionate about while serving. His commitment to making America a cleaner, more efficient place and to fostering investment in our nation's crumbling infrastructure is as strong as it ever was.
Rendell served two terms as Governor of Pennsylvania (2003-2011) and oversaw a budget of $28.3 billion as the chief executive of the nation's 6th-most-populous state. His legislative agenda focused on commonsense political reform and putting progress ahead of partisanship.
During his two terms as Mayor of Philadelphia (1992-2000), Rendell eliminated a crippling deficit, balanced the City's budget, and generated five consecutive budget surpluses. Philadelphia's renaissance, which The New York Times called "the most stunning turnaround in recent urban history," is largely attributed to his determination, inspiration, and energy.
Before serving as Mayor, Rendell was elected District Attorney of Philadelphia for two terms from 1978 through 1985. Rendell also served as Chairman of the Democratic National Committee during the 2000 Presidential election.
An Army veteran, he holds a B.A. from the University of Pennsylvania and a J.D. from Villanova Law School.
Alan Simpson
Former U.S. Senator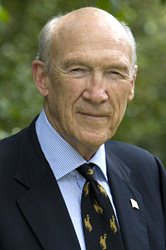 A Wyoming native, Sen. Alan K. Simpson graduated from the University of Wyoming in 1954 and was commissioned a 2nd Lieutenant in the United States Army. Following his honorable discharge, Simpson returned to his alma mater and earned his Juris Doctorate degree in 1958.
After a short time as Wyoming Assistant Attorney General, Simpson practiced law in his hometown of Cody, Wyoming for 18 years. A member of a political family—his father served both as Governor of Wyoming and as United States Senator from Wyoming—Simpson began his own political career in 1964 when he was elected to the Wyoming State Legislature.
He was elected to the United States Senate in 1978 and was twice re-elected. He completed his final term on January 3, 1997.
From January of 1997 until June of 2000, he was a visiting lecturer and, for 2 years, the Director of the Institute of Politics at Harvard University's John F. Kennedy School of Government. He served as one of the ten bipartisan members on the respected Iraq Study Group chaired by Lee Hamilton (Dem.) and Jim Baker (Rep.), and he recently co-chaired the National Commission on Fiscal Responsibility and Reform with Erskine Bowles.