2017 The Silfen Forum
"A Formidable Foe: Cancer in the 21st Century"
It has been called "The Emperor of All Maladies." A scourge familiar to the ancient Egyptians that still elicits fear. The foe: cancer.
The last century saw enormous progress in our understanding of cancer biology as well as prevention, diagnosis, and treatment. Yet, while cancer mortality rates have been steadily declining in the United States, enormous challenges remain in understanding and treating cancer. The decline in cancer death rates is slowing and some cancers still remain largely incurable.
Our improved understanding of cancer has uncovered many new questions about this broad collection of diseases. Can different cancers be reclassified? Can the body's own immune system be harnessed to aid in the fight? Are the newest treatments and technologies scalable to all cancers or are they "one-hit wonders" destined to help comparatively few patients?
In 2016, President Barack Obama announced a new "Cancer Moonshot" with a goal of, in the words of Vice President Joe Biden, "fundamentally chang[ing] the trajectory" of how our society and world understands and combats cancer. America's research universities and academic medical centers are critical to this effort.
Penn President Amy Gutmann and a distinguished panel discuss the past, present, and future of cancer research and treatment. What progress has been made in the fight against cancer? What are the most difficult questions and challenges ahead? What is the role of leading universities and academic medical centers like Penn in overturning the tyranny of this "emperor of all maladies"?
2017 Panelists
The panelists of this David & Lyn Silfen University Forum include Amy Gutmann, Hon. Joseph R. Biden, Jr., Dr. Otis W. Brawley, Dr. Nancy E. Davidson, Dr. Carl H. June and Kim Vernick. Please see their biographies below.
Amy Gutmann, moderator
President and Christopher H. Browne Professor of Political Science in the School of Arts and Sciences and Professor of Communication in the Annenberg School for Communication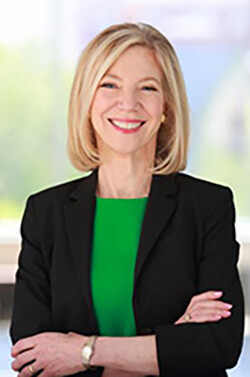 Amy Gutmann is the 8th President of the University of Pennsylvania and the Christopher H. Browne Professor of Political Science and Professor in the Annenberg School for Communication. She has been widely recognized for increasing Penn's diversity, interdisciplinary excellence, and engagement both locally and globally.
The blueprint of success, Penn Compact 2020, focuses on bold initiatives to strengthen the University through inclusion, innovation, and impact. Under her leadership since 2004, Penn has become the nation's largest university offering an all-grant financial aid policy to meet the full need of undergraduate students, and has more than doubled the number of students from low-income, middle-income, and first-generation college families. Dr. Gutmann has led the creation of an innovation ecosystem, Pennovation Works, on Penn's vibrantly expanded campus, moving research discoveries from Penn's 12 schools into the marketplace.
Penn has expanded civic-minded partnerships with Philadelphia public schools including the Penn Alexander School, a National Blue Ribbon school, along with programmatic support for hundreds of other local public schools.
The 2017 opening of the Penn Biden Center in D.C., the 2016 opening of the Perry World House on campus and the 2015 opening of the Penn Wharton China Center in Beijing mark major new sites for university-wide initiatives that promote global solutions to challenging problems, bringing the world to Penn and Penn to the world.
She has continued pathbreaking scholarship as Penn's president, publishing her sixteenth book in 2012, The Spirit of Compromise: Why Governing Demands It and Campaigning Undermines It (with Dennis Thompson). From 2009 to 2017 Dr. Gutmann chaired President Barack Obama's Presidential Commission for the Study of Bioethical Issues, publishing ten reports on pressing issues ranging from the ethics of neuroscience and synthetic biology to public health preparedness, human subject research, genomic privacy, and bioethics education and deliberation.
The Honorable Joseph R. Biden, Jr.
47th Vice President of the United States , Benjamin Franklin Presidential Practice Professor, University of Pennsylvania
Joseph R. Biden, Jr. is an American politician who was the 47th Vice President of the United States from 2009 to 2017, having been jointly elected twice with President Barack Obama. A member of the Democratic Party, Biden represented Delaware as a United States Senator from 1973 until becoming Vice President in 2009.
Biden was born in Scranton, Pennsylvania, in 1942, and lived there for ten years before moving to Delaware. He became an attorney in 1969, and was elected to the New Castle County council in 1970. Biden was first elected to the Senate in 1972, and became the sixth-youngest senator in U.S. history. He was re-elected to the Senate six times, and was the fourth most senior senator at the time of his resignation to assume the Vice Presidency in 2009.
Biden was a long-time member and former chairman of the Foreign Relations Committee. He opposed the Gulf War in 1991, but advocated U.S. and NATO intervention in the Bosnian War in 1994 and 1995. Biden voted in favor of the resolution authorizing the Iraq War in 2002, but opposed the surge of U.S. troops in 2007. He has also served as chairman of the Senate Judiciary Committee, dealing with issues related to drug policy, crime prevention, and civil liberties, and led the legislative efforts for creation of the Violent Crime Control and Law Enforcement Act, and the Violence Against Women Act. He chaired the Judiciary Committee during the contentious U.S. Supreme Court nominations of Robert Bork and Clarence Thomas.
Biden unsuccessfully sought the Democratic presidential nomination in 1988 and in 2008, both times dropping out early in the race. In the 2008 U.S. presidential election, Barack Obama chose Biden to be his running mate in the race, which they won. Biden became the first Roman Catholic, and the first Delawarean, to be Vice President of the United States.
As Vice President in the Obama administration, Biden oversaw the infrastructure spending aimed at counteracting the Great Recession, and U.S. policy toward Iraq up until the withdrawal of U.S. troops in 2011. His ability to negotiate with congressional Republicans helped bring about legislation such as the Tax Relief, Unemployment Insurance Reauthorization, and Job Creation Act of 2010 that resolved a taxation deadlock, the Budget Control Act of 2011 that resolved that year's debt ceiling crisis, and the American Taxpayer Relief Act of 2012 that addressed the impending "fiscal cliff". In 2011, Biden opposed going ahead with the military mission that resulted in the death of Osama bin Laden.
Obama and Biden were re-elected in 2012. In October 2015, after months of speculation, Biden chose not to run for President of the United States in 2016. In December 2016, Biden refused to rule out a potential bid for President in 2020, but announced on January 13, 2017, that he would not run, only to seemingly backtrack just four days later, again refusing to rule out a potential bid. On January 12, 2017, Obama awarded Biden the Presidential Medal of Freedom, with distinction.
Biden is the Benjamin Franklin Presidential Practice Professor at the University of Pennsylvania, where he will lead the Penn Biden Center for Diplomacy and Global Engagement, a University center focused on diplomacy, foreign policy, and national security.
Dr. Otis W. Brawley
Chief Medical Officer, American Cancer Society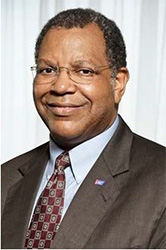 Dr. Otis W. Brawley, chief medical officer for the American Cancer Society, is responsible for promoting the goals of cancer prevention, early detection, and quality treatment through cancer research and education. He champions efforts to decrease smoking, improve diet, detect cancer at the earliest stage, and provide the critical support cancer patients need. He also guides efforts to enhance and focus the research program, upgrade the Society's advocacy capacity, and concentrate community cancer control efforts in areas where they will be most effective. Further, as an acknowledged global leader in the field of health disparities research, Dr. Brawley is a key leader in the Society's work to eliminate disparities in access to quality cancer care.
Dr. Brawley currently serves as professor of hematology, oncology, medicine and epidemiology at Emory University. From April of 2001 to November of 2007, he was medical director of the Georgia Cancer Center for Excellence at Grady Memorial Hospital in Atlanta, and deputy director for cancer control at Winship Cancer Institute at Emory University. He filled a variety of capacities at the National Cancer Institute (NCI), most recently serving as assistant director. He is listed by Castle Connelly as one of America's top doctors for cancer. Among numerous other awards, he was a Georgia Cancer Coalition Scholar and received the Key to St. Bernard Parish for his work in the U.S. Public Health Service in the aftermath of Hurricane Katrina. He is a fellow of the American Society of Clinical Oncology, a Fellow of the American College of Epidemiology and one of less than 1,300 physicians to be named a Master of the American College of Physicians in its more than 100-year history. Dr. Brawley is also a member of the National Academy of Medicine.
Dr. Brawley is a graduate of University of Chicago, Pritzker School of Medicine. He completed his internship at University Hospitals of Cleveland, Case-Western Reserve University, his residency at University Hospital of Cleveland, and his fellowship at the National Cancer Institute.
Dr. Nancy E. Davidson
Director, Clinical Research, Fred Hutchinson Cancer Research Center, President, American Association for Cancer Research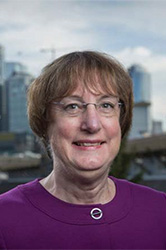 Dr. Nancy Davidson is the senior vice president and director of the Clinical Research Division of Fred Hutch. She is also the president and executive director of the Hutch's patient-care arm, Seattle Cancer Care Alliance; and the professor and head of the Division of Medical Oncology of the University of Washington School of Medicine. In these roles in the Fred Hutch/UW Cancer Consortium, Davidson serves as a bridge builder across the cancer treatment, clinical, translational, basic sciences and public health research programs of consortium members Fred Hutch, UW School of Medicine, UW School of Public Health, Seattle Children's and SCCA.
The oncologist and researcher has a reputation as a top opinion leader in the field of breast cancer biology and treatment and has authored editorials, commentaries and reviews to provide perspective for key research papers as well as critical areas in field. Her research has teased out the role of hormones in breast cancer growth and she has had a major impact on the development of new standards of care that exploit the Achilles' heels of breast cancer cells.
Davidson's team was the first to describe how the activity of one of the estrogen receptor genes is regulated by epigenetic factors that affect how the DNA code is read and eventually translated into proteins. She also has contributed foundational research to our understanding of how estrogen deprivation and other therapies trigger breast cancer cells to kill themselves through apoptosis, or programmed cell death.
Her lab studies paved the way for new clinical trials of drugs that exploit these pathways to kill breast cancer. She has also led several critical clinical trials that have advanced the care of breast cancer patients, for example, establishing a combination chemotherapy and hormone therapy regimen for premenopausal women with the disease.
As a clinician, Davidson provides care to men and women with breast cancer. For Davidson, having served as both a researcher and a clinician is a powerful way to ensure that her research is solving real patient concerns, and to bring science to bear to improve the care of her patients.
Before coming to the Fred Hutch/UW Cancer Consortium in 2016, Davidson was the director of the University of Pittsburgh Cancer Institute, a position she held since 2009. Prior to joining the Pitt faculty, she served as the Breast Cancer Research Professor of Oncology and founding director of the Breast Cancer Program at Johns Hopkins. She is a member of the scientific advisory boards for many foundations and cancer centers. A member of the National Academy of Medicine, she is a past president of the American Society of Clinical Oncology and current president of the American Association for Cancer Research.
Her many awards, honors and appointments include: receiving the seventh Rosalind E. Franklin Award for Women in Science from the National Cancer Institute (2010), election to the National Academy of Medicine (2011) and Association of American Physicians (2010) and being listed among Thomson Reuters Highly Cited Researchers (2014-2015).
Dr. Carl H. June
Director, Center for Cellular Immunotherapies; Abramson Cancer Center, Director, Parker Institute for Immunotherapy, Richard W. Vague Professor in Immunotherapy, in the Department of Pathology and Laboratory Medicine, Perelman School of Medicine, University of Pennsylvania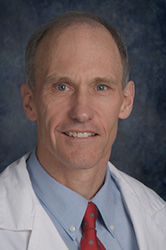 Dr. Carl June is the Richard W. Vague Professor in Immunotherapy in the Department of Pathology and Laboratory Medicine. He is currently Director of the Center for Cellular Immunotherapies at the Perelman School of Medicine, and Director of the Parker Institute for Cancer Immunotherapy at the University of Pennsylvania.
June is a graduate of the Naval Academy in Annapolis, and Baylor College of Medicine in Houston, 1979. He had graduate training in Immunology and malaria with Dr. Paul-Henri Lambert at the World Health Organization, Geneva, Switzerland from 1978-79, and post-doctoral training in transplantation biology with E. Donnell Thomas and John Hansen at the Fred Hutchinson Cancer Research Center in Seattle from 1983 - 1986. He is board certified in Internal Medicine and Medical Oncology.
June maintains a research laboratory that studies various mechanisms of lymphocyte activation that relate to immune tolerance and adoptive immunotherapy for cancer and chronic infection. In 2011, his research team published findings detailing a new therapy in which patients with refractory and relapsed chronic lymphocytic leukemia were treated with genetically engineered versions of their own T cells. The treatment has also now also been used with promising results to treat children with refractory acute lymphoblastic leukemia.
June has published more than 350 manuscripts and is the recipient of numerous prizes and honors, including election to the Institute of Medicine in 2012 and the American Academy of Arts and Sciences in 2014, the William B Coley award, the Richard V Smalley Memorial Award from the Society for Immunotherapy of Cancer, the AACR-CRI Lloyd J. Old Award in Cancer Immunology, the Philadelphia Award in 2012, the Taubman Prize for Excellence in Translational Medical Science in 2014 (shared w S. Grupp, B. Levine, D. Porter), the Paul Ehrlich and Ludwig Darmstaedter Prize (shared w J. Allison), the Novartis Prize in Immunology (shared w Z. Eshaar and S. Rosenberg), the Karl Landsteiner Memorial award, the Debrecen Award and a lifetime achievement award from the Leukemia and Lymphoma Society.
Kim Vernick
Penn Medicine Patient and Pancreatic Cancer Survivor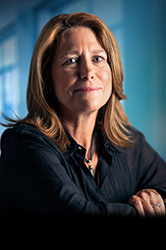 Kim Vernick graduated Pennsylvania State University with a Bachelor of Science in Marketing and Finance. She is an Entrepreneur having started multiple small businesses including One Love, a craft, apparel and accessory company as well as the owner of Kim Vernick Organizationalist, a Professional Organizer for individuals and businesses. Presently she is a real estate manager for commercial and residential real estate.
Kim is very active at Penn Medicine in the areas of immunotherapy, proton therapy, and pancreatic cancer research. Her involvement is also as a volunteer partner and true advocate for Penn Medicine's Pancreatic Cancer Research Center and the Department of Radiation Oncology. She is Founder of the Radiation Pet Therapy program with her grand-dog Cali, member of the Patient and Family Advisory Council, Member of the Quality of Life Advisory Committee, and Proton Patient Alumni Member. She is also part of Patient Pairs for Oncology and RadOnc Patients. Kim partners with the Pancreatic Cancer Action Network and is highlighted in an article on their website Survivor Stories - Clinical Trials Participant: Kim Vernick. She was also featured in the Penn Medicine ad campaign: A Cure is Within.
Kim Vernick is a pancreatic cancer survivor. She was successfully treated through a clinical trial and proton therapy.
Kim has been married for 34 years to her husband Gary. She has a daughter, Devin, and a son, Scott, both are married. She has one granddaughter and another grandchild on the way.