About the David & Lyn Silfen University Forum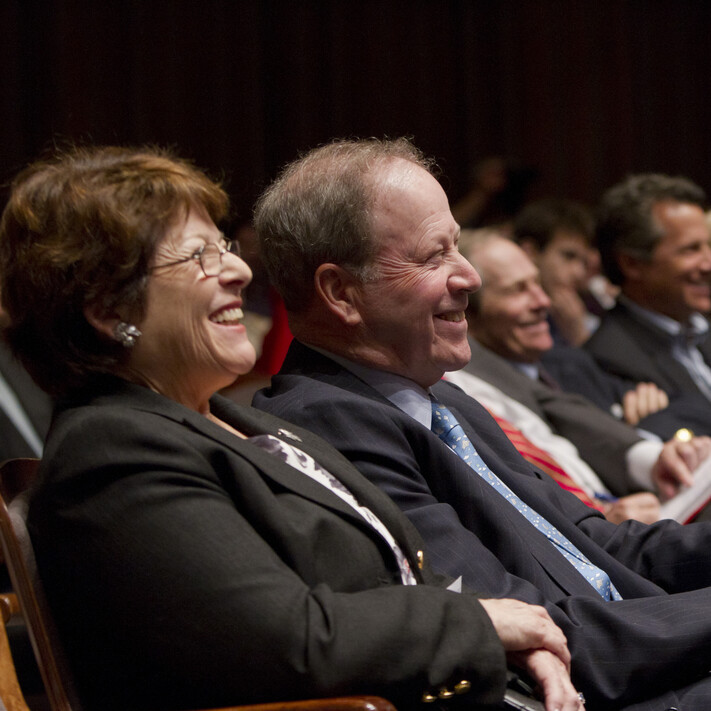 About David and Lyn Silfen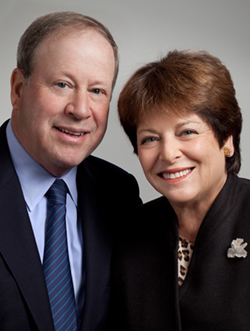 David and Lyn Silfen have been among Penn's most generous supporters. In addition to the Silfen University Forum, they've funded two Penn Integrates Knowledge University Professorships, the Silfen Student Study Center, a term professorship, and the David and Lyn Silfen Fund to support educational innovation in the School of Arts and Sciences.
David Silfen, who graduated from the College of Arts and Sciences in 1966, was a Penn Trustee from 1998 until his passing in 2015. The chairman of Mayfair Management/Silfen Investment Partners LP, and a senior director of The Goldman Sachs Group, he was vice chair of Penn's Trustees, and served on its executive, budget and finance, nominating, and development committees. He also was a member of the Penn Investment Board, and served as chair for the Board of Advisors of the School of Arts and Sciences.
David and Lyn's two children both graduated from Penn: Adam Silfen, C'98, WG'03, and Jane Silfen, C'07.
About The Silfen University Forum
The David and Lyn Silfen University Forum series was generously endowed by the late University Trustee David M. Silfen and his wife Lyn to foster conversation and debate regarding important contemporary issues.
Previous Silfen Forum panel discussions have focused on the topics such as "Civil Discourse in Uncivil Times," and "Is There an Antidote for the Opioid Epidemic? Seeking a Cure for the Worst Drug Crisis in American History," and many other topics. More information regarding these discussions can be viewed on the Archives page.