2020 The Silfen Forum
"Civil Discourse in Uncivil Times"
Please note: There is a three-minute audio introduction followed by the video.
We live in an age when politicians hurl vitriol at one another across the debate stage, pundits spew rage-filled rants on cable television, and ordinary citizens engage in anonymous, ad-hominem attacks on social media.
 
More than 90% of American adults say incivility in the public square is a problem and nearly three quarters say it is a "serious" problem and on the rise. Incivility has far-reaching negative implications, eroding trust and respect for opposing points of view.
 
Ten years ago, Penn President Amy Gutmann and a panel of prominent experts confronted the essential question: Is there something seriously wrong with public debate in America and, if so, how can the problem be remedied? A decade later, this question is ever more pressing. How can institutions and individuals support both open expression and robust, civil debate? What roles can everyone including higher education, media organizations, voters, and public officials productively play? Can we repair our system of politics so that civil debate becomes the expectation and not the exception?
 
Join Penn President Amy Gutmann and Penn Professor Michael Delli Carpini as they and a panel of distinguished guests confront these and other questions at the 2020 David and Lyn Silfen University Forum, "Civil Discourse in Uncivil Times."
2020 Panelists
The panelists of this David & Lyn Silfen University Forum include Amy Gutmann, Donna Brazile, Hon. John Ellis "Jeb" Bush Sr., Julián Castro, Michael Delli Carpini, Peggy Noonan, and Ashley Parker. Please see their biographies below.
Amy Gutmann, introductions
President and Christopher H. Browne Professor of Political Science in the School of Arts and Sciences and Professor of Communication in the Annenberg School for Communication.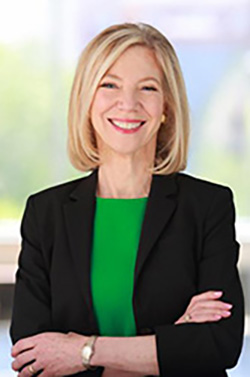 The eighth president of the University of Pennsylvania, serving since 2004, Amy Gutmann is an internationally renowned leader in higher education: a prominent advocate for increased access to higher education, for innovation based on interdisciplinary collaboration, and for the transformative impact of universities, locally, nationally, and globally.
In her 2004 inaugural address, Gutmann outlined the Penn Compact—the University's commitment to inclusion, innovation, and impact—which has propelled Penn forward during an era of dramatic change. A first-generation, low-income college student herself, Gutmann spearheaded student inclusion with an all-grant policy for undergraduate financial aid, based on need, that is the largest in the country and has provided students and their families with more than $1.4 billion in grants since its implementation in 2009.
With a promise of making Penn an innovation ecosystem, Gutmann created the Pennovation Works campus in Grays Ferry, supported the development of revolutionary immunotherapy treatments at Penn Medicine, and launched the President's Engagement and Innovation Prizes.
Transformative initiatives under Gutmann's leadership also underscore Penn's impact on its community, society, and world, including the Penn Wharton China Center, Perry World House, and the Penn Biden Center for Diplomacy and Global Engagement.
At the University, Gutmann is also the Christopher H. Browne Distinguished Professor of Political Science and Professor of Communication in the Annenberg School for Communication, with secondary faculty appointments in Philosophy in the School of Arts and Sciences and the Graduate School of Education. Gutmann, who received her bachelor's from Radcliffe College, master's from the London School of Economics, and doctorate from Harvard University, has published widely on the value of education and deliberation in democracy, on the importance of access to higher education and health care, on "the good, the bad, and the ugly" of identity politics, and on the essential role of ethics—especially professional and political ethics—in public affairs.
Gutmann, chair of the Presidential Commission for the Study of Bioethical Issues for seven years, recently co-authored Everybody Wants to Go to Heaven but Nobody Wants to Die: Bioethics and the Transformation of Health Care in America with Penn Integrates Knowledge Professor Jonathan D. Moreno. The book provides an eye-opening look at the inevitable moral choices that come along with tremendous medical progress.
Donna Brazile
American Political Strategist, Author, and FOX News Contributor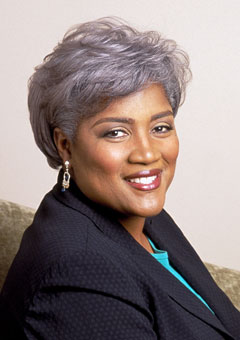 Veteran political strategist Donna Brazile is the former Chair of the Democratic National Committee (DNC) and the author of The New York Times bestseller Hacks: The Inside Story of the Break-Ins and Breakdowns That Put Donald Trump in the White House. She is also the author of the 2004 best-selling memoir Cooking with Grease: Stirring the Pots in American Politics. She is a co-author of For Colored Girls Who Have Considered Politics.
Ms. Brazile has devoted her life to working for progressive change, responsible governance, and the advancement of all people in a society that is fair and equitable. Brazile first got involved in politics at the age of nine when she worked to elect a City Council candidate who had promised to build a playground in her neighborhood; the candidate won, the playground was built, and a lifelong passion for political progress was ignited. Brazile has worked on every major presidential campaign since 1976 and in 2000 Ms. Brazile became the first African American woman to serve as the manager of a major party presidential campaign, running the campaign of former Vice President Al Gore.
Ms. Brazile loves working with young people, encouraging them to vote, to run for office, and to work within the system to strengthen it. She has lectured at over 200 colleges and universities across the country on such topics as "Inspiring Civility in American Politics," "Race Relations in the Age of Obama," "Why Diversity Matters," and "Women in American Politics." In 2013, Ms. Brazile was appointed by President Obama to serve on the J. William Fulbright Foreign Scholarship Board. She is also the proud recipient of more than ten honorary doctorate degrees from major colleges and universities, including her alma mater Louisiana State University. In October 2017, Ms. Brazile was the recipient of the W.E.B Du Bois Medal, Harvard's highest honor in African American studies.  Brazile has served as an adjunct professor at Georgetown University since 2002 and spent the fall of 2017 serving as a Joan Shorenstein fellow in Media, Politics and Public Policy at the Harvard Kennedy School.  O, The Oprah Magazine chose Ms. Brazile as one of its 20 "remarkable visionaries" for the magazine's first-ever O Power List. In addition, she was named among the 100 Most Powerful Women by Washingtonian magazine, Top 50 Women in America by Essence magazine, and received the Congressional Black Caucus Foundation's highest award for political achievement. In 2016, Ms. Brazile was awarded Wonk of the Year from the Kennedy Political Union at American University.
Ms. Brazile has worked passionately on behalf of her beloved hometown of New Orleans. In the aftermath of the two catastrophic hurricanes that devastated the Gulf region, Ms. Brazile was appointed by former Governor Kathleen Blanco to serve on the Louisiana Recovery Board to work for the rebuilding of the state and to advocate for the Gulf recovery on the national stage. Ms. Brazile was also appointed by former New Orleans Mayor Mitch Landrieu to serve on the Tricentennial Commission.
Ms. Brazile was formerly a contributor to ABC News, CNN, and a syndicated newspaper columnist for Universal U'Click. Most recently she's joined Fox News as a commentator to, as she wrote in her announcement, "Listen more, talk less. Be civil to one another. Find common ground." She moonlights as an actress and is especially honored to have made three cameo appearances on CBS's The Good Wife, and two cameo appearances on Netflix's series House of Cards. She most recently appeared on BET's Being Mary Jane. Ask her and she'll tell you that acting, after all, is the key to success in politics.
Ms. Brazile is the founder and director of Brazile & Associates LLC, a general consulting, grassroots advocacy, and training firm based in Washington, DC.
Hon. John Ellis "Jeb" Bush Sr.
43rd Governor of Florida, Presidential Practice Professor at the University of Pennsylvania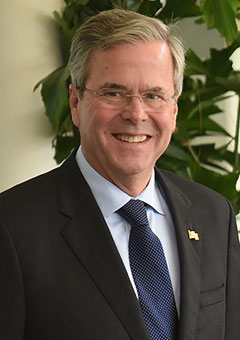 Jeb Bush was elected the 43rd governor of the state of Florida on November 3, 1998, and was re-elected by a wide margin in 2002. His second term as governor ended in January 2007.
Bush earned a bachelor's degree in Latin American Studies from the University of Texas at Austin and moved to Florida in 1981. With partner Armando Codina, he started a small real estate development company, which grew to become the largest, full-service commercial real estate company in South Florida.
Bush served as Florida's secretary of commerce under Bob Martinez, Florida's 40th governor. As secretary of commerce, he promoted Florida's business climate worldwide. Following an unsuccessful bid for governor in 1994, Bush founded the nonprofit Foundation for Florida's Future, which joined forces with the Urban League of Greater Miami to establish one of the state's first charter schools. He also co-authored Profiles in Character, a book profiling 14 of Florida's civic heroes– people making a difference without claiming a single news headline.
After his election, Bush focused on reforming education. Florida students have made the greatest gains in achievement and Florida is one of a handful of states that have narrowed the achievement gap. In addition, Bush cut taxes every year during his tenure as governor and Florida led the nation in job growth seven out of eight years. Bush put Florida on the forefront of consumer healthcare advances by signing Medicaid reform legislation "Empowered Care" in June 2006.
Before running for the Republican presidential nomination in June of 2015, Bush led his own successful consulting business, Jeb Bush and Associates, whose clients ranged from small technology start-ups to well-known Fortune 500 companies. He currently serves as the chairman of the Foundation for Excellence in Education, a national foundation focused on education reform, and was the co-chairman of the Barbara Bush Foundation for Family Literacy and chair of the National Constitution Center. He is the co-author of Immigration Wars: Forging an American Solution (March 2013) and author of Reply All (October 2015).
Bush is the son of former President George H.W. Bush and Barbara Bush. He lives in Miami with his wife Columba, and they have three children and four grandchildren.
Julián Castro
16th United States Secretary of Housing and Urban Development; Former Mayor of San Antonio.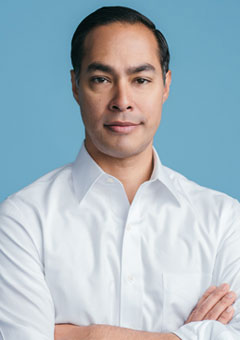 Julián Castro has distinguished himself as a strong leader and successful public servant for nearly two decades. A former Democratic candidate for President, Castro served as the 16th Secretary of Housing and Urban Development under President Barack Obama from 2014 to 2017, and as mayor of San Antonio from 2009 to 2014. At HUD, Castro managed 8,000 employees and a budget of more than $46 billion, and he led progress at the Department that earned it recognition as one of the most improved federal agencies. Castro also co-chaired the United States delegation to the United Nations Habitat III conference, spearheaded efforts to reduce homelessness, and created Connect Home, a public-private partnership to deliver broadband to public housing residents.
Previously, as mayor of America's seventh largest city, Castro brought a strong focus to expanding educational achievement and making San Antonio a leader in the 21st century global economy. Under Castro's leadership, San Antonio implemented Pre-K4SA, a high quality early childhood learning initiative that has earned praise as one of America's strongest public pre-kindergarten programs. During his tenure, San Antonio ranked first on the Milken Institute's Best Performing Cities List, received an A+ grade for doing business by Forbes, and was the only Top 10 city at the time to achieve a Triple A bond rating with each of the three major ratings agencies.
A native Texan, Castro began his public service career in 2001, becoming, at the age of 26, San Antonio's youngest city councilman in history at the time. Castro made history again in 2012, when he delivered the keynote address at the Democratic National Convention, the first Latino to do so.
Following his service in the Obama administration, Castro served as the Dean's Distinguished Fellow and Fellow of the Davila Chair in International Trade Policy at the Lyndon B. Johnson School of Public Affairs at the University of Texas at Austin. Castro's memoir, An Unlikely Journey: Waking Up From My American Dream was published by Little Brown in 2018.
Today, Castro serves on the board of directors of the LBJ Foundation.
Castro received a B.A. from Stanford University and a J.D. from Harvard Law School. He and his wife, Erica, have a daughter, Carina, and a son, Cristián. Castro's twin brother, Joaquin, represents the 20th Congressional District of Texas.
Michael Delli Carpini, moderator
Inaugural Director of the Paideia Program; Professor of Communication; Former Dean of the Annenberg School for Communication.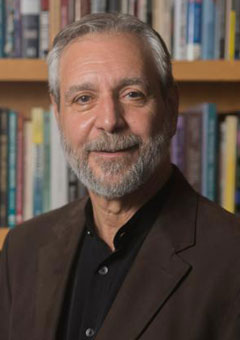 Michael X. Delli Carpini is the Oscar H. Gandy Professor of Communication and Democracy at the University of Pennsylvania's Annenberg School for Communication, serving as Dean from 2003 to 2018. His research explores the role of the citizen in democratic politics, with particular emphasis on the impact of mass media and information and communications technologies on public opinion, public deliberation, political knowledge, and political participation. He is author of Stability and Change in American Politics: The Coming of Age of the Generation of the 1960s (New York University Press, 1986); What Americans Know about Politics and Why It Matters (Yale University Press, 1996); A New Engagement? Political Participation, Civic Life and the Changing American Citizen (Oxford University Press, 2006); Talking Together: Public Deliberation and Political Participation in America (University of Chicago Press, 2009); and After Broadcast News: Media Regimes, Democracy, and the New Information Environment (Cambridge University Press, 2011); as well as numerous articles, essays and edited volumes. Delli Carpini was awarded the 2008 Murray Edelman Distinguished Career Award from the Political Communication Division of the American Political Science Association, and elected as a Fellow of the International Communication Association in 2018. In October of 2019 he was named as the inaugural faculty director of the Stavros Niarchos Foundation Paideia Program at the University of Pennsylvania.  
Peggy Noonan
Hon'18, American Author, The Wall Street Journal Columnist, NBC News and ABC News Contributor.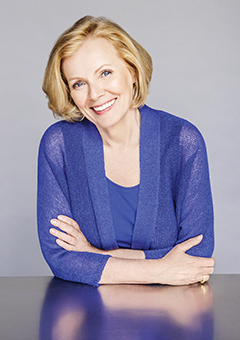 Peggy Noonan is a Pulitzer Prize-winning columnist for the Wall Street Journal, where her weekly column, Declarations, has run since 2000. She is also the bestselling author of nine books on American politics, history and culture, including the bestsellers What I Saw at the Revolution, and When Character Was King. She is one of ten historians and writers who contributed essays on the American presidency for the book, Character Above All. In her most recent release, The Time of Our Lives, Peggy chronicles her career in journalism, the Reagan White House, and the political arena.
On April 10, 2017, Noonan received the Pulitzer Prize for Political Commentary for her coverage of the 2016 Presidential Election.
In 2008 the National Journal dubbed Noonan's political column indispensable to an understanding of the presidential year, and Forbes Magazine called her column "principled, perceptive, persuasive, and patriotic." Noonan's essays have appeared in TIME, Newsweek, The Washington Post and other publications, and she provides frequent political commentary on television.
Noonan was a special assistant and speechwriter for president Ronald Reagan. In 2010 she was given the Award for Media Excellence by the living recipients of the Congressional Medal of Honor; the following year she was chosen as Columnist of the Year by The Week. In November 2016 she was named one of the city's Literary Lions by the New York Public Library. She has been a fellow at Harvard University's Institute of Politics, and has taught in the history department at Yale University.
Before entering the Reagan White House, Noonan was a producer and writer at CBS News in New York, and an adjunct professor of Journalism at New York University.  She was born in Brooklyn, New York and grew up there, in Massapequa Park, Long Island, and in Rutherford, New Jersey. She is a graduate of Fairleigh Dickinson University in Rutherford. She lives in New York City.
Ashley Parker
C'05; American Journalist; Pulitzer Prize-Winning White House Reporter for the Washington Post; Senior Political Analyst for MSNBC.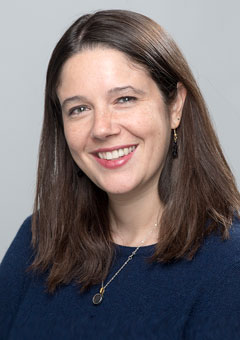 Ashley Parker is a White House reporter for The Washington Post. She was part of the Washington Post team that won a Pulitzer Prize for National Reporting in 2018, for their coverage of Russian interference in the 2016 presidential election. She joined The Post in 2017, after 11 years at The New York Times, where she covered the 2012 and 2016 presidential campaigns, and Congress, among other things. She is an NBC/MSNBC senior political analyst, and has also written for The New York Times Sunday Magazine, Glamour, and The Washingtonian, as well as other publications. She graduated from the University of Pennsylvania in 2005, with a degree in both English and Communications, and lives in Washington, D.C.