The Silfen Forum 2022 Participants
Introductions:
John L. Jackson, Jr., Walter H. Annenberg Dean of the  Annenberg School for Communication, Richard Perry University Professor  
Conversation featuring:
Wendell Pritchett, Interim President, James S. Riepe Presidential Professor of Law and Education
Ken Burns, American Filmmaker, Recipient of 16 Emmy Awards and 2 Academy Award Nominations, 2022 Penn Commencement Speaker and Honorary Doctor of Arts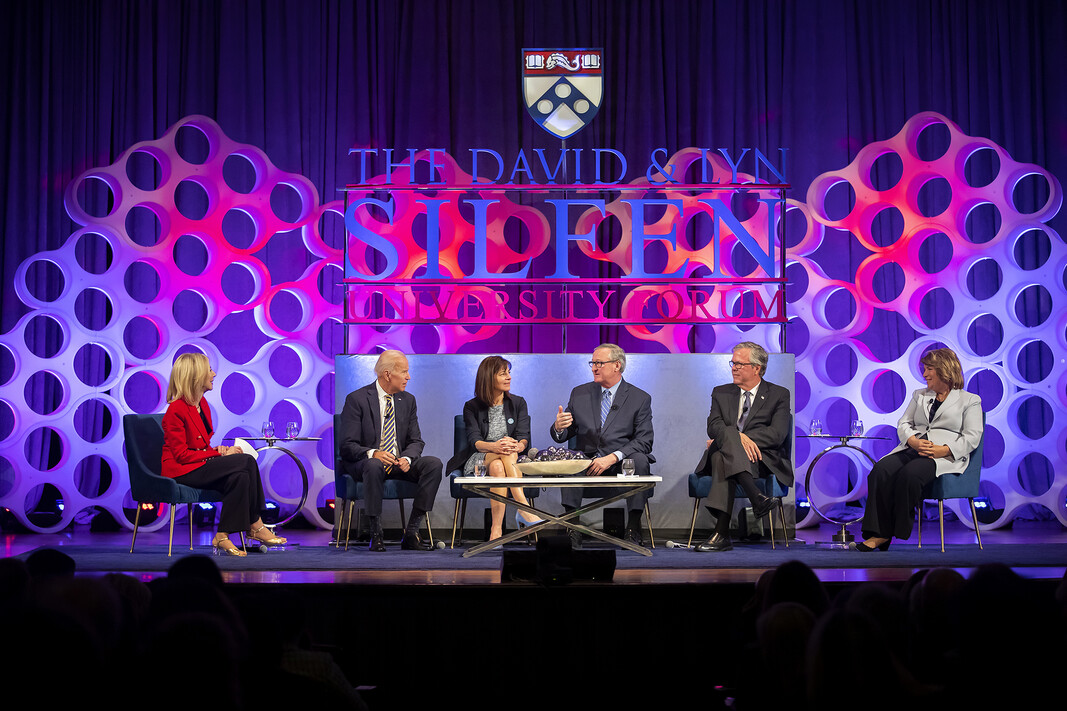 John L. Jackson, Jr., introductions
Walter H. Annenberg Dean of the  Annenberg School for Communication, Richard Perry University Professor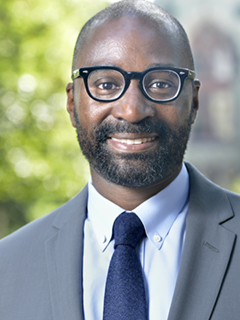 John L. Jackson, Jr., is the Walter H. Annenberg Dean of the Annenberg School for Communication and Richard Perry University Professor at the University of Pennsylvania. He was previously Dean of the School of Social Policy & Practice and Special Adviser to the Provost on Diversity at Penn.
Jackson earned his B.A. in Communication (Radio/TV/Film) from Howard University, completed his Ph.D. in Anthropology from Columbia University, and served as a junior fellow at the Harvard University Society of Fellows before becoming Assistant Professor of Cultural Anthropology at Duke University.
He is the author of Harlemworld: Doing Race and Class in Contemporary Black America (University of Chicago Press, 2001); Real Black: Adventures in Racial Sincerity (University of Chicago Press, 2005); Racial Paranoia: The Unintended Consequences of Political Correctness (Basic Civitas, 2008); Thin Description: Ethnography and the African Hebrew Israelites of Jerusalem (Harvard University Press, 2013); Impolite Conversations: On Race, Politics, Sex, Money, and Religion, co-written with Cora Daniels (Atria/Simon & Schuster, 2014), and Televised Redemption: Black Religious Media and Racial Empowerment (NYU Press, 2016), co-written with Carolyn Rouse and Marla Frederick. He is also editor of Social Policy and Social Justice (2016), distributed by the University of Pennsylvania Press.
His most recent film, co-directed with Deborah A. Thomas, is Bad Friday: Rastafari after Coral Gardens (Third World Newsreel, 2012), and he is currently part of the production team completing Making Sweet Tea: The Lives and Loves of Southern Black Gay Men.
An urban researcher, media ethnographer, anthropologist of religion, and theorist of race/ethnicity, Jackson's work also critically explores how film and other non-traditional or multi-modal formats can be most effectively utilized in specifically scholarly research projects, and he is one of the founding members of CAMRA, the University of Pennsylvania-based initiative organized around creating visual and performative research projects and producing rigorous criteria for assessing them.
He is currently a faculty member at Penn's new Center for Experimental Ethnography, and he has affiliations with Penn's Departments of Africana Studies and Anthropology, as well as with the Graduate School of Education and the School of Social Policy & Practice.
Wendell Pritchett
Interim President, James S. Riepe Presidential Professor of Law and Education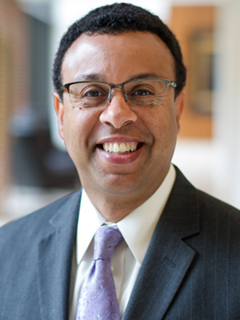 Wendell Pritchett is Penn's Interim President and the James S. Riepe Presidential Professor of Law and Education. Pritchett previously served as provost at Penn from July 1, 2017, through July 1, 2021.
An award-winning scholar, author, lawyer, professor, and civic and academic leader, Pritchett served from 2009-14 as Chancellor of Rutgers University-Camden, leading unprecedented growth that included graduating classes of record sizes, the first campus doctoral programs, and new health education and science facilities. In Philadelphia, he has been deputy chief of staff and director of policy for Mayor Michael Nutter, chair of the Redevelopment Authority, member of the School Reform Commission, president of the Philadelphia Housing Development Corporation, board chair of the Community Legal Services of Philadelphia, and executive director of the district offices of Congressman Thomas Foglietta, among many other board and leadership positions. He has served as president of the Coalition of Urban and Metropolitan Universities, a board member of the Campaign for Black Male Achievement, co-chair of Mayor Nutter's transition committee, and co-chair of President Barack Obama's Urban Policy Task Force.
He first joined the Penn Law faculty in 2002, and served as interim dean from 2014-15 and as associate dean for academic affairs from 2006-07. Before coming to Penn, he was an assistant professor of history at Baruch College of the City University of New York and an attorney in housing, real estate, and employment law. His scholarly work focuses on urban history, especially housing, race relations, and economic development. He has written numerous articles, reviews, and books including "Brownsville, Brooklyn: Blacks, Jews and the Changing Face of the Ghetto" and "Robert Clifton Weaver and the American City: The Life and Times of an Urban Reformer." In 2020, he co-edited a new volume titled "Perspectives on Fair Housing." 
Pritchett earned a Ph.D. in history from Penn, a J.D. from Yale Law School, and a bachelor's in political science from Brown University.
Ken Burns
American Filmmaker, Recipient of 16 Emmy Awards and 2 Academy Award Nominations, 2022 Penn Commencement Speaker and Honorary Doctor of Arts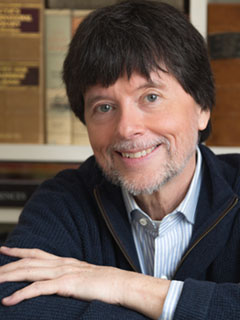 Ken Burns has been making documentary films for more than 40 years.  Since creating the Academy Award-nominated Brooklyn Bridge in 1981, Mr. Burns has gone on to direct and produce many documentaries, primarily focused on American history, culture, politics, and luminaries.
His films have explored a long list of subjects, evidenced by a small sampling of titles: The National Parks:  America's Best Idea; The Roosevelts:  An Intimate History; Jackie Robinson; The Vietnam War; Country Music; Cancer:  The Emperor of All Maladies; and The Central Park Five.  His latest effort, Benjamin Franklin, will premiere in April 2022.
Mr. Burns's trilogy of epic documentaries began with The Civil War, a landmark television series for which he served as director, producer, co-writer, chief cinematographer, music director, and executive producer.  It attracted an audience of 40 million during its premiere in September 1990.
Next came Baseball, which debuted on PBS over nine nights in September 1994. The film covers the history of baseball from the 1840s to the present, and through the extensive use of archival photographs and newsreel footage, depicts baseball as a mirror of our larger society.
Co-produced with Lynn Novick, Jazz rounded out the trilogy in 2001.  This 19-hour, ten-part film explores in detail the culture, politics, and dreams that gave birth to jazz music, and follows this most American of art forms from its origins in blues and ragtime through swing, bebop, and fusion.
 Mr. Burns's films have been honored with dozens of major awards, including 16 Emmy Awards, two Grammy Awards, and two Oscar nominations. In September 2008, at the News & Documentary Emmy Awards, he was honored by the Academy of Television Arts & Sciences with a Lifetime Achievement Award.
A native of Brooklyn, New York, Mr. Burns graduated from Hampshire College in Amherst, Massachusetts, and went on to co-found Florentine Films.